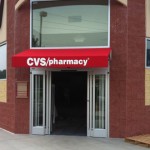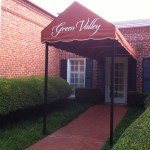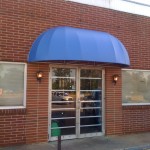 Commercial Awnings are a great way to give your business that professional edge, UV protection, and cover from the elements. Our professional designers and installers ensure that your commercial awnings helps your business look its best.
We create custom commercial awnings for any type of project, budget, and time constraints. Check out all the different styles and types below.
Styles and Types of Awnings:
* Did you know that awnings can help you save energy by providing shade which can reduce the temperature up to 15 degrees. Just this little bit of cover can really help you save on energy costs.
Call R&R Canvas Awnings today for a FREE qoute